Here's another photo of the Lusail Marina Twin Towers adding to my Doha Fine Art Series.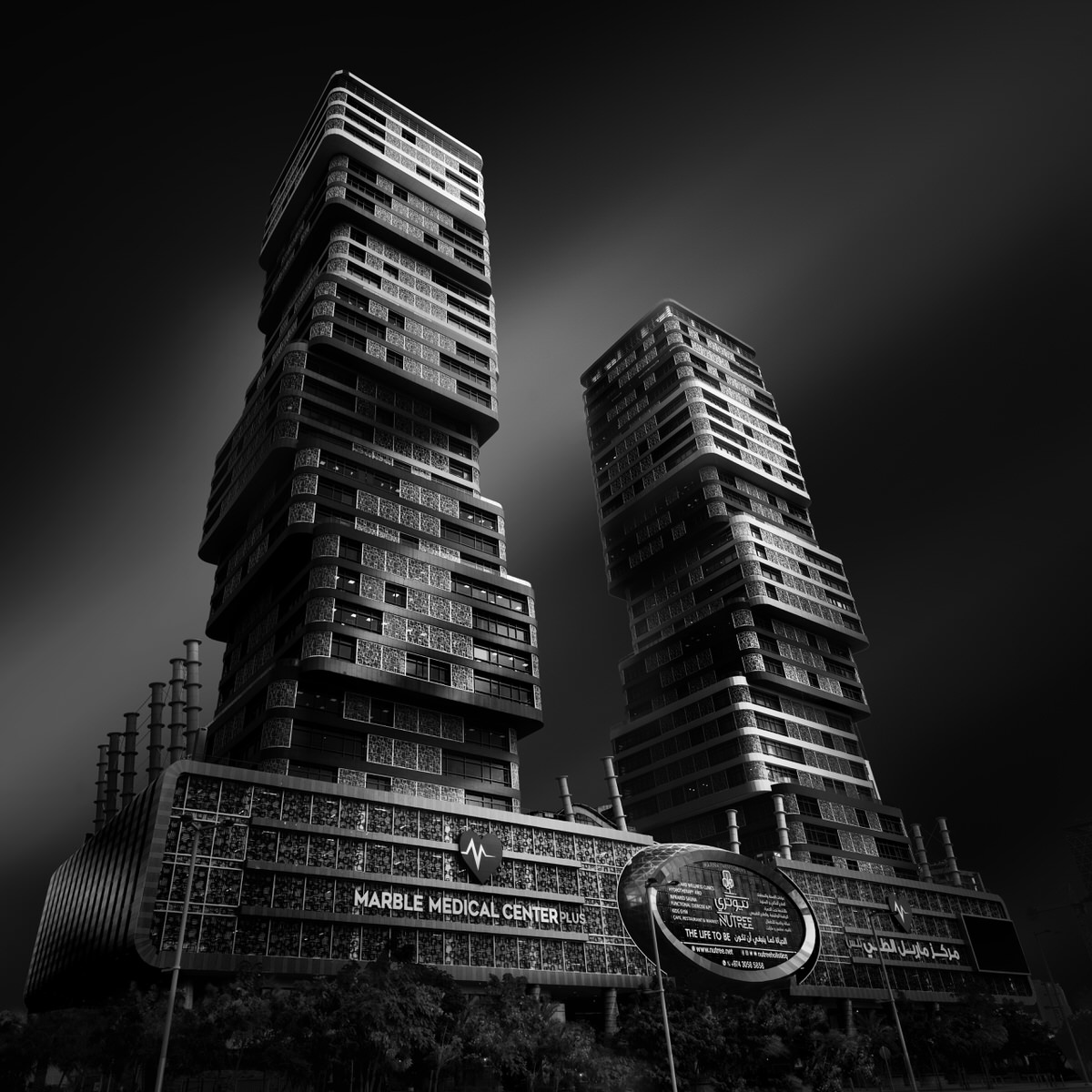 I took this photo from an unusual perspective to emphasize the attributes that fascinate me.
In my opinion, the irregularities and the "Lego-Character" become more prominent from this angle. This angle works pretty well for fine art photos. I would never use an angle like this for my architecture photography because there I want to keep vertical lines straight.
In my opinion, this perspective shows how far the different elements of the towers are shifted in the horizontal axis.
When viewing the Towers in the straight-vertical view it is visible that the elements are shifted. However, it is impossible to see to what extend the elements are shifted. You can compare it with THIS photo from my previous post where I photographed this building in the "correct" perspective.
Looking at this architectural masterpiece made me forget about the laws of physics. The irregularities make it seem like the Lusail Marina Twin Towers are dancing while floating through space. What I like about this unusual angle as well is that it showcases the different surface structures and patterns in the full spectrum. Here's a magnified view showing the details on the surface of the Marina Twin Towers. There's so much love for detail: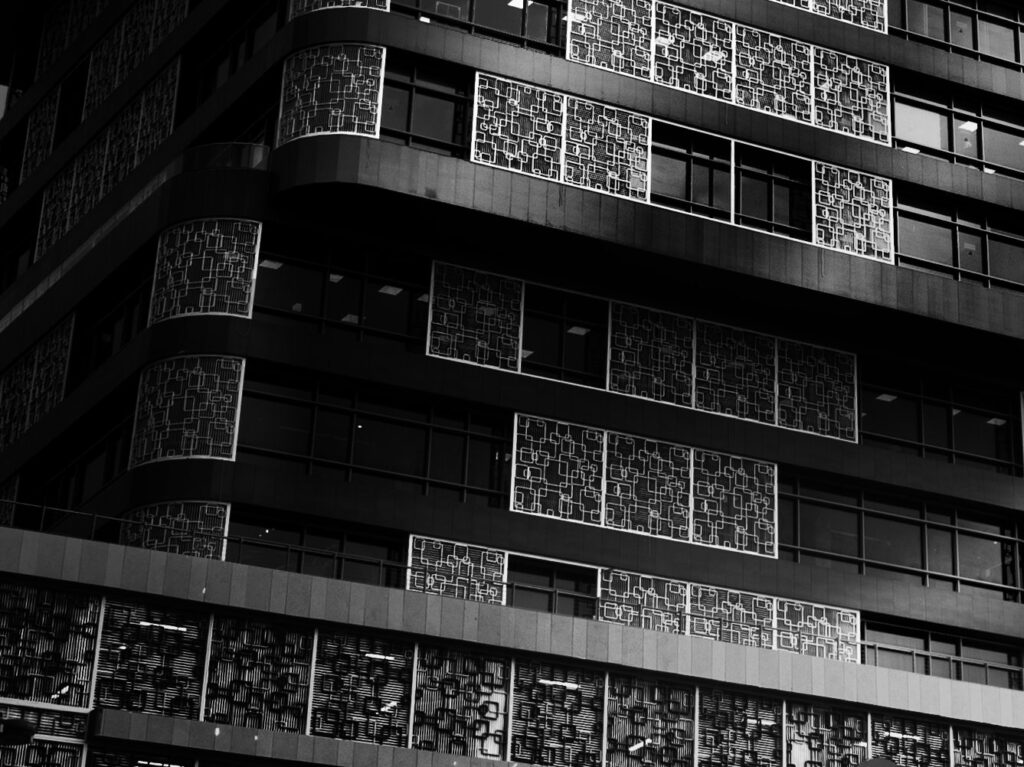 I love black and white fine art photography as it reduces one level of complexity: color.
But as much as I love color in real life: I love how black and white fine art photos reduce objects (in my case buildings) to their core. I eliminate distractions such as cars driving by and people walking on the sidewalks etc. by using ND filters for long exposures. By removing all these distractions, my main subject becomes more prominent. By removing colors, my subject becomes the main actor.
However in the case of the Lusail Marina Twin Towers color is extremely important: The colors of the towers represent Qatar's multi-cultural population. For that reason I created a color fine art version of this photo as well.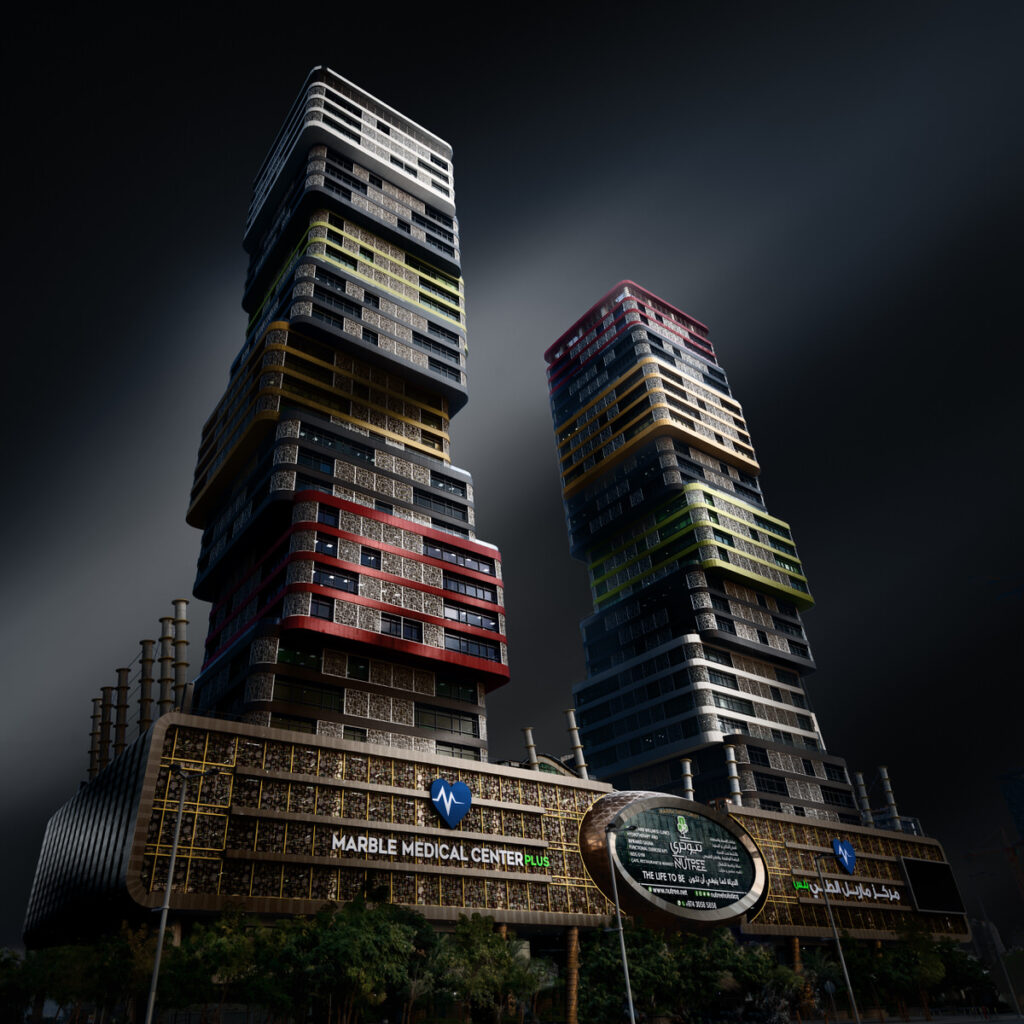 I hope you enjoyed this post!
Feel free to leave a comment – I'm be happy to hear your thoughts and feedback.
If you like to see more of my fine art photography – click HERE to view my Instagram-profile
Love & Peace,
Tobi